Allstate Arena | Rosemont, Illinois
Grammy Award-winning indie folk band Bon Iver comes to Allstate Arena on Friday 4th October 2019! Led by singer-songwriter Justin Vernon, the group's ethereal, melancholy sound has evolved and developed over the years, embracing a more experimental approach to their swelling, ambient songs, and this year marks new music for the band, who will be releasing their fourth studio album later this year!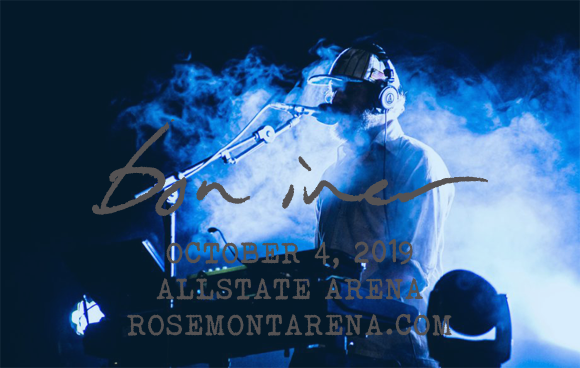 In 2006, singer-songwriter Justin Vernon was convalescing from a serious illness in a Wisconsin cabin, after the break up of his previous band, DeYarmond Edison, and his relationship. In the cabin, Vernon recorded an album and the result was Bon Iver's independently released debut LP, For Emma, Forever Ago (2007). Over time, Bon Iver grew from a solo project to encompass several other musicians, and the group released a second album, Bon Iver, Bon Iver (2011), which won the band two Grammy Awards from four nominations at the 54th ceremony – Best New Artist and Best Alternative Music Album. They followed up with 2016's 22, A Million, which debuted at number 2 on the Billboard 200 and received widespread critical acclaim, as well as two more Grammy award nominations. 2019 marks the release of new music from the group, who have a fourth studio album in the works.