Allstate Arena | Rosemont, Illinois
Daddy Yankee comes to Allstate Arena on Monday 12th December 2022 as the artist gears up for his farewell "La Ultima Vuelta" tour. The tour celebrates his latest album, Legendaddy which was released in March 2022. The album came out to critical acclaim and was loved by his fans, just like all his previous releases. The tour began on 25th July and is expected to wrap up on on 22nd December after almost 80 incredible performances throughout North America. The tour stops at notable destinations including Mexico city, Orlando, Miami, L.A, Atlanta, Chicago and many more. Some fans are excited, while some are in dismay because it will be the last time Yankee will perform as a headlining act. If you want to catch him live, get your tickets right now before they are sold out!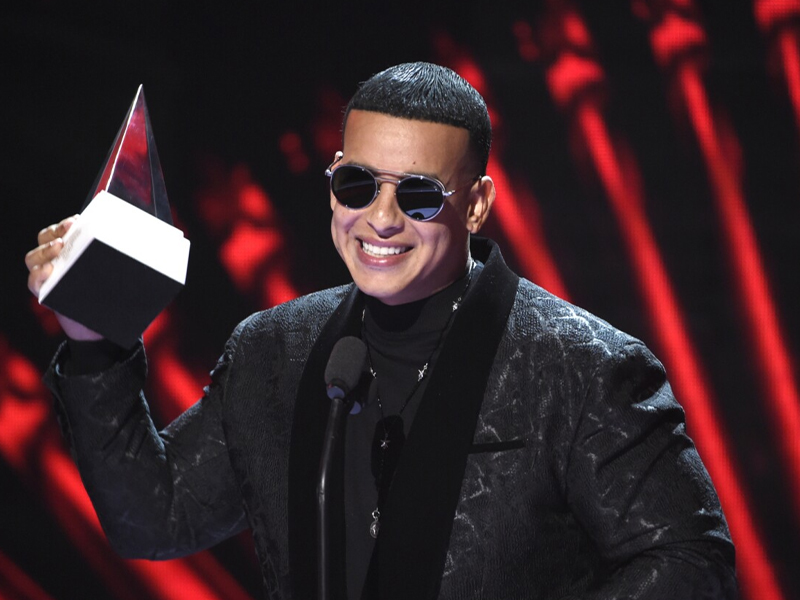 Some Daddy Yankee fans are rejoicing at the announcement of such an extended tour, while others are quite sad that they won't get to see the Puerto Rican artist live after this tour. He has been one of the most influential figures who brought Reggaeton to the mainstream music industry 30 years ago. He has been referred to as the "King of Reggaeton," and fans absolutely adore him. Daddy Yankee is also a huge inspiration for aspiring Reggaeton artists. He is a great live performer and charges up the audience with powerful vocals every time he's on stage.
In 2004, Yankee released his single "Gasolina," which became a worldwide hit. The track reached the top charts in several countries and gave him global recognition. He has since become one of the highest-grossing Latin music artists. His numbers have been incredibly high and he has performed at some of the biggest stages in the world. His collaborations also include huge names, and his latest album, Legendaddy, celebrates his 32-year legacy. There is a massive ticket demand and if you're looking to catch him live, you will need to hurry up. Get your tickets ASAP and see him live at the famous Allstate Arena on 12th December 2022.