Allstate Arena | Rosemont, Illinois
Allstate Arena is set to host Fuerza Regida on Friday 2nd December 2022. The performance is part of the band's 2022 tour, which features notable performances in New York, Las Vegas, Austin and more destinations. This will be your last chance to catch the four-member group live in concert this year, as this is the final show of their tour. The tour begins on 23rd September in San Jose and will see the band perform plenty of music from their latest releases. The band is helping push forward the urban corrido movement with a lot of California vibes and trap music. They have gained widespread recognition since their debut in 2015, and are looking to deliver another enthralling experience on 2nd December at the Allstate Arena. Don't miss out by getting your tickets right now!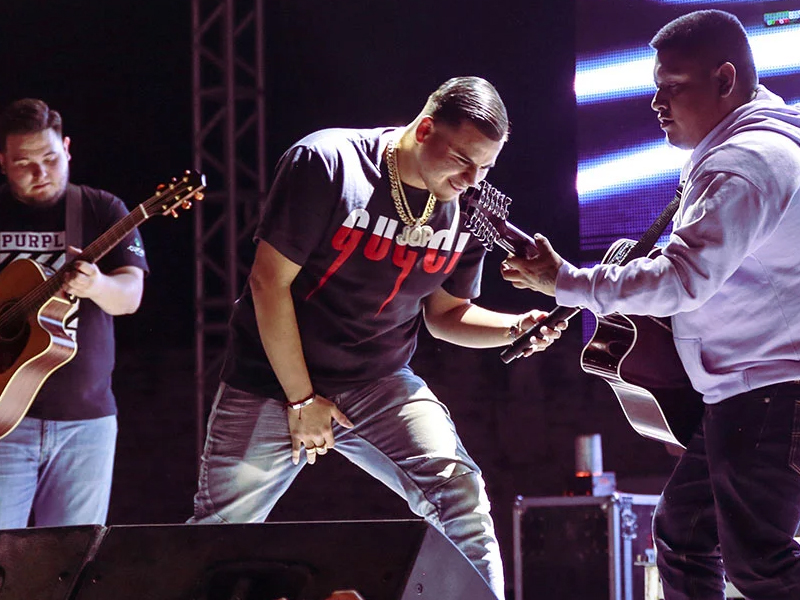 The band officially got together in 2015, starting as a local cover band that played small shows and opened for other music outfits. The band's name literally translates to "strength" and "govern", something which is evident from their emphatic displays. Their distinct style of regional Mexican music and a fusion of modern-day urban vibes has caught the attention of many and helped them garner a huge fan base in the U.S. Their songs are so relatable with a lot of music on street life and Mexican culture in general.
Fuerza Regida released its debut album in 2020, "Del Barrio Hasta Aqui". The album was a huge hit upon its release and gained widespread praise from music critics. It was also a chart-topper, debuting at number one on Regional Mexican Albums and winning the Billboard Latin Music Award for Best Mexican Album of the Year. They have created a unique aura of their own, and whenever they step on stage, their fans go crazy. They have sold-out major shows in the last couple of years in Texas, New York and California, and this performance is expected to bring a similar response. Catch them live at the Allstate Arena on 2nd December by purchasing your tickets right now!