Allstate Arena | Rosemont, Illinois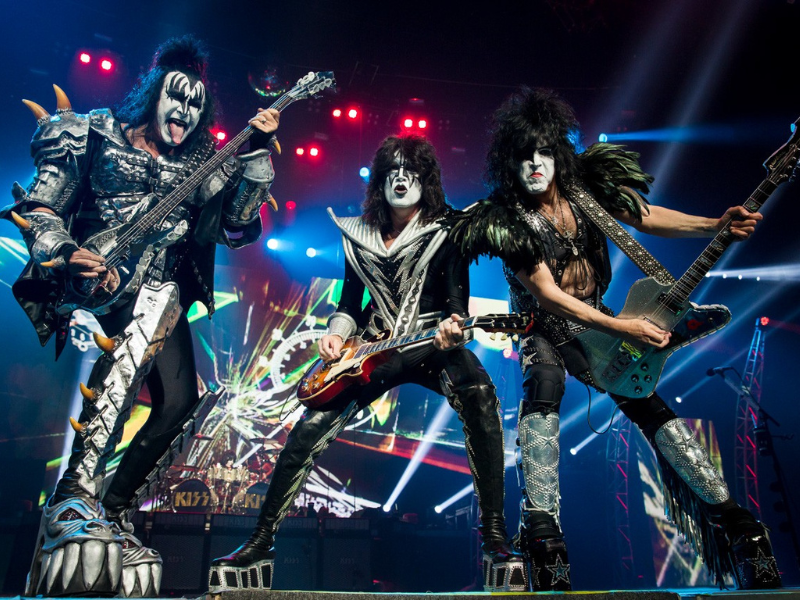 Kiss is bidding goodbye to all the fans this year as the End of the Road World Tour comes to an end. It initially started in 2019, and has brought the band to major cities all over the world. Just a few days before their last performance in MSG, Kiss will make an appearance in Rosemont, Illinois. This show is a testament that the legacy of Kiss will live on in all the fans' hearts.
This may be your one and only chance to catch Kiss live before they pack up their bags for good. Catch them live at the Allstate Arena on Monday, the 27th of November, 2023. This monumental concert is a once-in-a-lifetime opportunity - you simply cannot pass on this.
Relive the glory of Kiss when they come to Allstate Arena. Tickets are on sale right now. Purchase yours by clicking 'GET TICKETS' right now before it's too late.
Kiss has been around since the 1970s but the spark they've ignited hasn't faded. Being one of the world's most influential rock bands, Kiss has made a mark on the generations after them. Their significant impact in the music industry is further proven by over 75 million records sold worldwide, several tribute bands, and a well-known persona. When you hear Kiss, you instantly think of their signature face paint and chunky heels! Plus, their band's significant sound lets you know it's a Kiss song just by hearing a few electric chords.
The rock band formed way back in 1973, and pioneered shock rock with their wild live shows with lots of blood and fireworks - an unimaginable combination that has turned into the band's signature style. Since then, they've released 20 full-length studio albums and have gone on a whopping 35 tours. Some of their most unforgettable hits include "War Machine," "Forever," "Unholy," "Nowhere to Run," and many more.
They embarked on the End of the Road World Tour in 2019 and the tour took them to cities all across the globe. Their final performance was scheduled in 2021, but got canceled due to the coronavirus outbreak. Earlier this year, they announced the final shows of their farewell tour and it has brought out excitement in millions of fans.
Express wrote about Kiss' last performance in the United Kingdom. The review said: "Definitely one of the most entertaining gigs we've ever witnessed. These four men may be in their sixties and seventies, but boy do they know how to put on a relentlessly energetic show thanks to their legendary shock rock. All the more impressive is seeing the band stomping around in their incredible, over-the-top, camp superhero costumes – complete with giant heels and kabuki makeup."
As you may know, Kiss is landing in Rosemont, Illinois to perform one of their last performances. The tour will have them perform at the Allstate Arena on Monday, the 27th of November, 2023, and you get the opportunity to experience the magic of Kiss for the last time.
This may be your only chance to catch the band live before they call it quits for good, so you need to come see the show! Have an unforgettably rockin' good time at the Allstate Arena as Kiss performs all their best hits. Grab your tickets today by clicking 'GET TICKETS' and be quick because tickets are selling FAST!