Allstate Arena | Rosemont, Illinois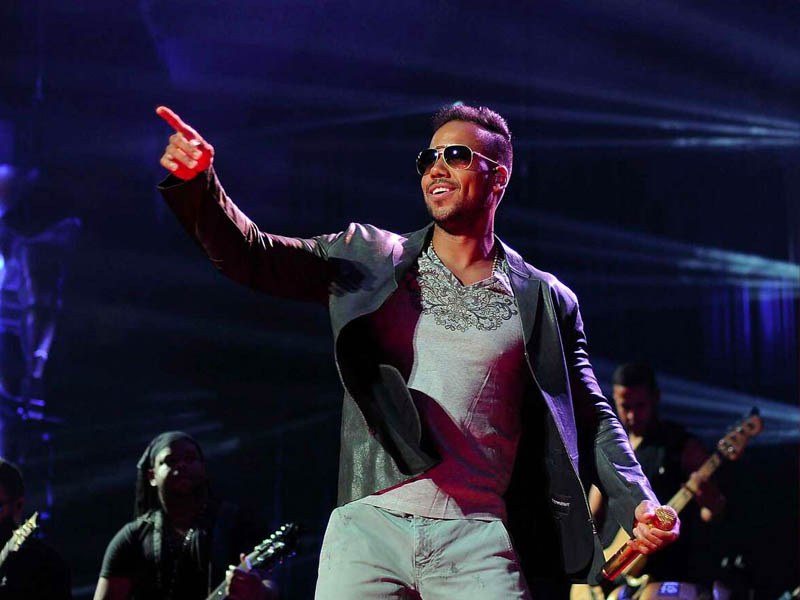 As he promotes his latest effort, the iconic Bachata powerhouse Romeo Santos takes his Formula Vol 3: La Gira Tour across the nation! The highly acclaimed Latin-American singer is set to deliver music from his critically acclaimed brand-new number 1 album, which belted out platinum-selling singles, such as "Sues Huellas," "Bebo," and "Ayudame." Meanwhile, fans can also anticipate a plethora of fan-favorite staples, such as "You," "Mi Santa," "La Diabla," and many more! Catch these amazing songs at the Allstate Arena as Romeo Santos presents his electriying energy through his massive production! The show is part of Santos' fall trek, which promotes the release of his latest album. This string of dates will have the sensational vocalist traverse ten select cities! Lucky for fans in Rosemont, Illinois, Santos will be conquering the Allstate Arena on Tuesday 24th October 2023! If you're keen on seeing the prolific number-one Latin music artist in North America, you better secure your tickets now before they're gone!
Last year, Romeo Santos took over 2022 with his brand new album, Formula, Vol. 3. The groundbreaking album, which topped Billboard's Tropical Albums and peaked at number 2 on the Top Latin Albums, was slated to be the biggest release in the Latin music circuit. And upon dropping the album in September, Santos definitely did not disappoint. The album earned four platinum certifications under the Latin music category. His singles were also breaking records, hitting the number 1 spot in several countries. The lead single, "Sus Huellas," topped the charts in the U.S. and earned a six-time platinum status.
Known for his breathtaking vocals, Santos has been regarded as one of the top Latin American performers. He notably sold out Madison Square Garden in 2012. The show was recorded and later released as a live album, peaking at number 1 on both Billboard's Latin and Tropical charts. He's also a recipient of numerous accolades, including an American Music Award, a whopping 34 ASCAP Awards, three Billboard Music Awards, and 23 Billboard Latin Music Awards.
Santos is ready to conquer the Allstate Arena in Rosemont with his electrifying energy. The highly acclaimed performer has been known for his spectacular productions. His setlists have been known to be plentiful, with shows lasting for hours. Expect Santos' top-selling hits, beloved fan favorites, new tracks, and more. His titillating finales are also out of this world! So if you're a fan of excellent Latin music, this is your chance to catch the phenomenal Romeo Santos at the Allstate Arena!
Lucky for fans in Illinois, the Allstate Arena is the archetype of a world-class entertainment destination. The multi-purpose arena is the perfect venue to host a massive show like Romeo Santos' Formula, Vol 3. As it can accommodate up to over 20,000 attendees. With Sanos' massive fanbase, the arena is expected to be fully packed. But thanks to Allstate's top-tier facilities and state-of-the-art accommodations, fans will have a great and fuss-free experience!
Catch the prolific Latin American superstar this fall as he lights up Allstate Arena on Tuesday, 24th October 2023! Tickets to Romeo Santos' show are now available through the Get Tickets link!