Allstate Arena | Rosemont, Illinois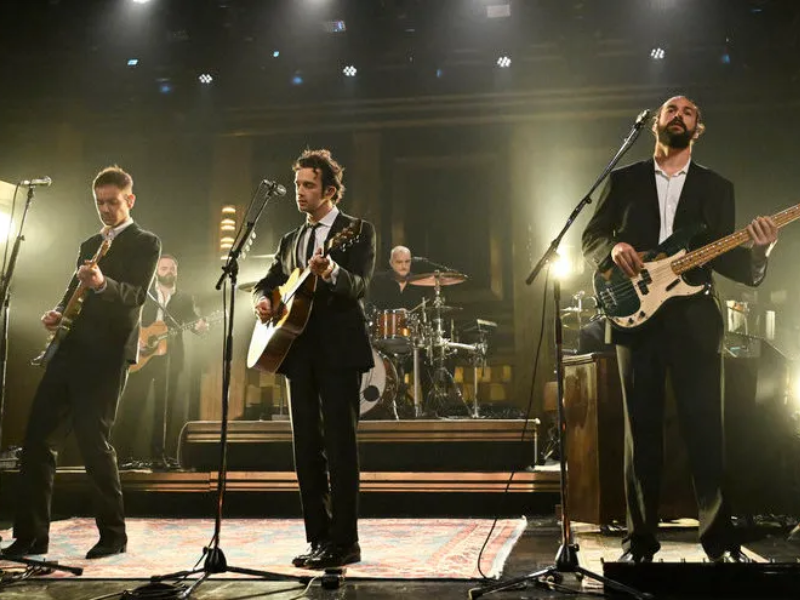 Do you think we have forgotten About You, Rosemont? This indie band hasn't! The 1975 has recently announced an additional date for their upcoming "Still… At Their Very Best" tour where fans will see them live at the Allstate Arena on Sunday, 29th October this year! The three-time Brit Awards British Group of the Year is extending its world tour with a North American leg starting early this fall. This featured two-part show will highlight a fresh set from their fifth studio album "Being Funny In A Foreign Language," followed by a collection of the band's most popular hits throughout the years, spanning four records that have all reached No. 1 in the Billboard UK charts. All are welcome to celebrate the English band's postmodern hooky tunes at the Allstate Arena, home of the best live concert shows that visit the area of Illinois! For crying out loud, Settle Down and click the buy button below to secure those tickets now!
The 1975 isn't finished yet! The British alternative rock group is extending their trip with the upcoming Still… At Their Very Best Tour arriving this fall. Watch them rock their way down to the Allstate Arena on Sunday, October 29th this year!
Following the conclusion of last year's At Their Very Best tour, the band is set to promote their latest album "Being Funny in A Foreign Language," their fifth consecutive record to reach the number-one spot on the U.K. charts.
Alternative Press shares how the show is incredibly surreal, mentioning that it is split into two halves with the first playing out like a '90s sitcom through a Broadway show as frontman Matty Healy plays a tortured artist obsessed with the idea of masculinity. "It's more than just TikTok bait, though. Speaking onstage in London, Matty explained how the right wing has a clearer view of masculinity, while the left is still floundering with the idea," the publisher shares about their recent live performance.
Formed in Manchester, the main members include lead singer Matthew Healy, bassist Ross MacDonald, guitarist Adam Hann, and drummer George Daniel. The boys initially covered punk songs, playing at local shows before exploring their original material with "Facedown" as their first EP released in 2012 under the U.K. indie label Dirty Hit. Over the years, the band has garnered two Grammy nominations for Best Rock Song and successfully won three Brit Awards for Best British Group.
Can't wait to hear what's in store this fall? Check out the full setlist for their live performance here:
FIRST SET - Being Funny In A Foreign Language
The 1975
Looking For Somebody (To Love)
Happiness
Part Of The Band
Oh Caroline
I'm in Love With You
All I Need To Hear
SECOND SET - Still At Their Very Best
Roadkill
I Couldn't Be More In Love With You
Fallingforyou
I Like America & America Likes Me
About You
When We Are Together
If You're Too Shy (Let Me Know)
TOOTIMETOOTIMETOOTIME
Chocolate
It's Not Living (If It's Not With You)
Paris
Interlude: An Encounter
Robbers
Somebody Else
Love It If We Made It
The Sound
Sex
Give Yourself A Try
See these indie icons At Their Very Best at the Allstate Arena in Rosemont, one of the top-performing music halls in downtown Illinois! Start reserving those tickets now!