Allstate Arena | Rosemont, Illinois
One of the US' most popluar touring acts, The Lumineers are headed to Allstate Arena on Saturday 22nd February 2020 in celebration of the release of their third studio album, III! A concept album that follows a decade in the life of a fictional family, set in three distinct chapters, III is the band's darkest and most narratively complex album to date, and marks a new chapter for the group themselves!
Founder and multi-instrumentalist Jeremiah Fraites had this to say about the LP: "This collection of songs worked out in a beautiful way, and I feel with this album we've really hit our stride."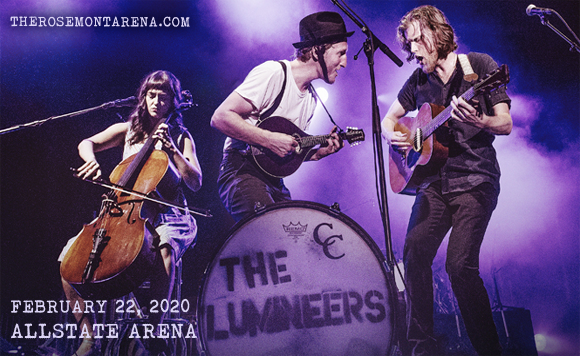 Best known for their global hit singles, American folk-rock band The Lumineers formed in New York City in 2005. Originally a duo comprised of Wesley Schultz (lead vocals, guitar) and Jeremiah Fraites (drums, percussion), the band expanded to include cellist and vocalist Neyla Pekarek, who they met when the relocated to Denver, Colorado in 2010. Pekarek left the band in 2018 to pursue a solo career, and The Lumineers now consists of Schultz and Fraites, with several touring performers. Their eponymous debut album was released in 2012 and rocketed up the Billboard 200, peaking at number two. They found similar success with their 2014 follow-up, Cleopatra, which debuted at number one in the U.S., U.K. and Canada, and was certified platinum in the United States. Their third studio album, III, was released in 2019.